When completing the purchase process, an order confirmation screen similar to this one will appear: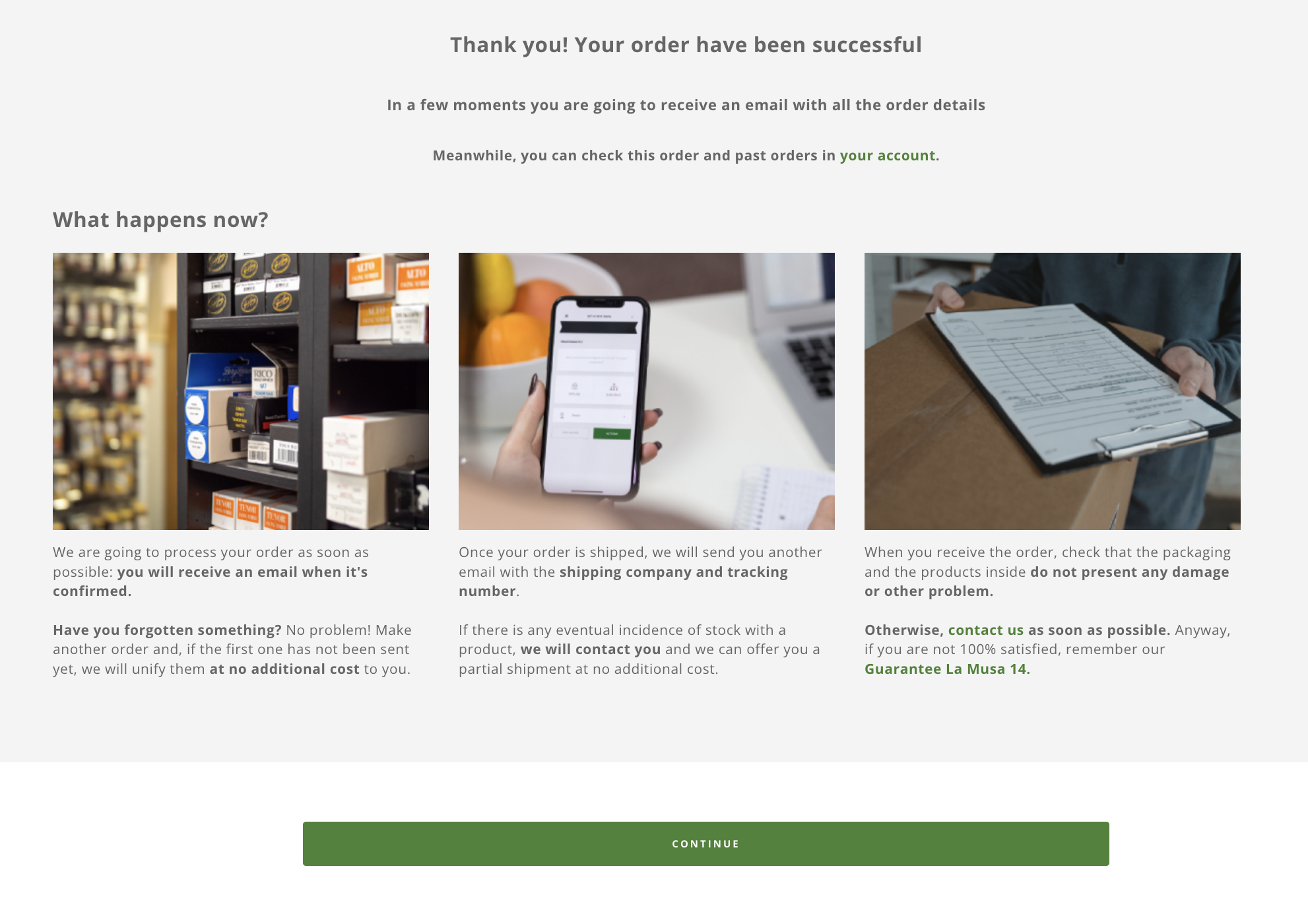 In addition, you will receive an order confirmation to your email with all the details of your purchase (check your SPAM folder). You can also check your bank account, PayPal transactions or the payment method you have used.
Please note that you do not need to reply to the confirmation email, it is an automatic email. If you have received it, you can be sure that we are already working on your order 😉
If you have a registered account, you can check its status in the orders section.
Remember that if you have placed an order as a guest user, you will not be able to see it even if you register later, nor is it possible to associate the order afterwards.
Several hours have passed and you have not received a confirmation email? Check your SPAM or junk mail folder. If you still can't find the confirmation, write us from here: Submit a request